Complicated Too Blouse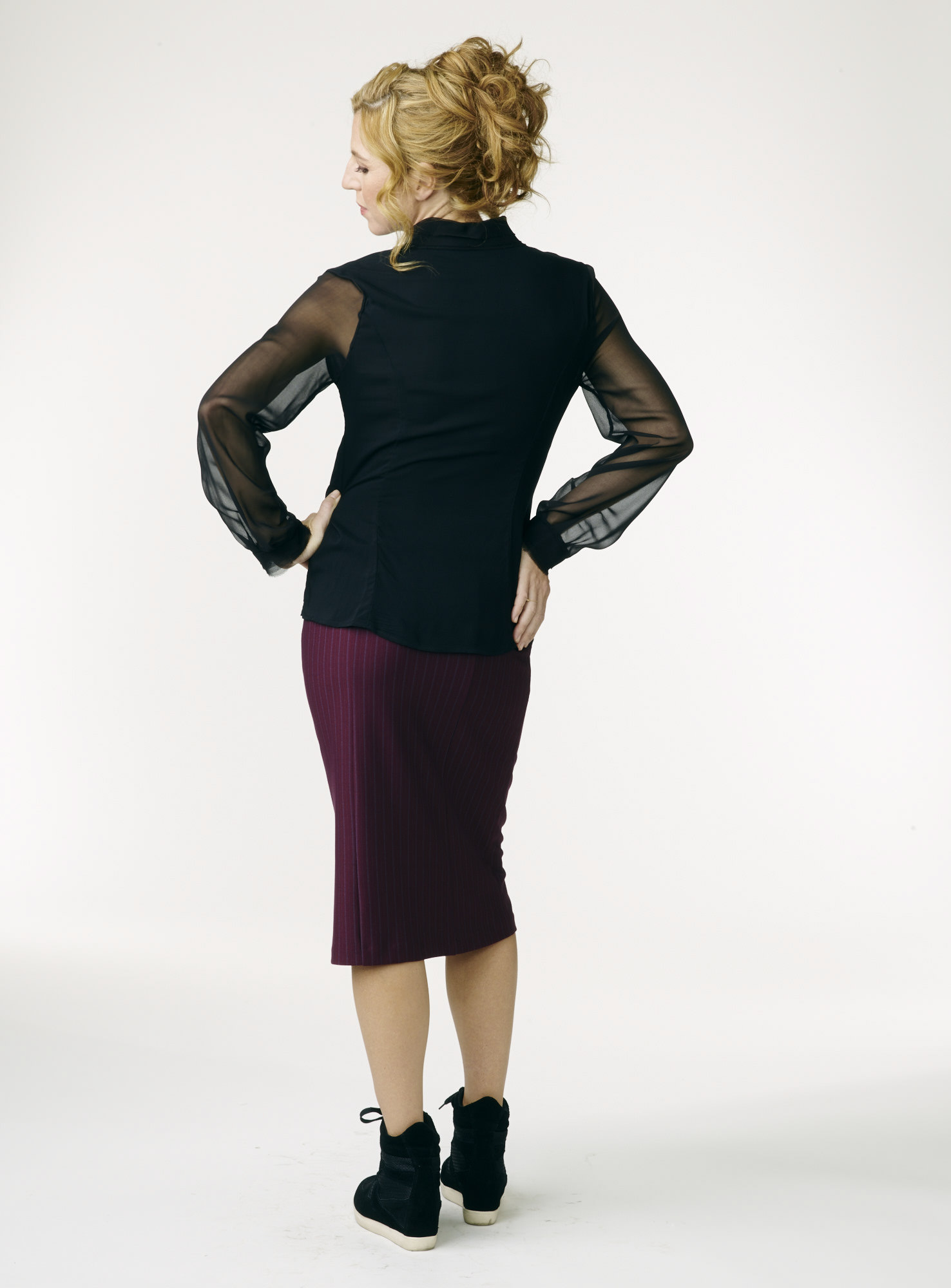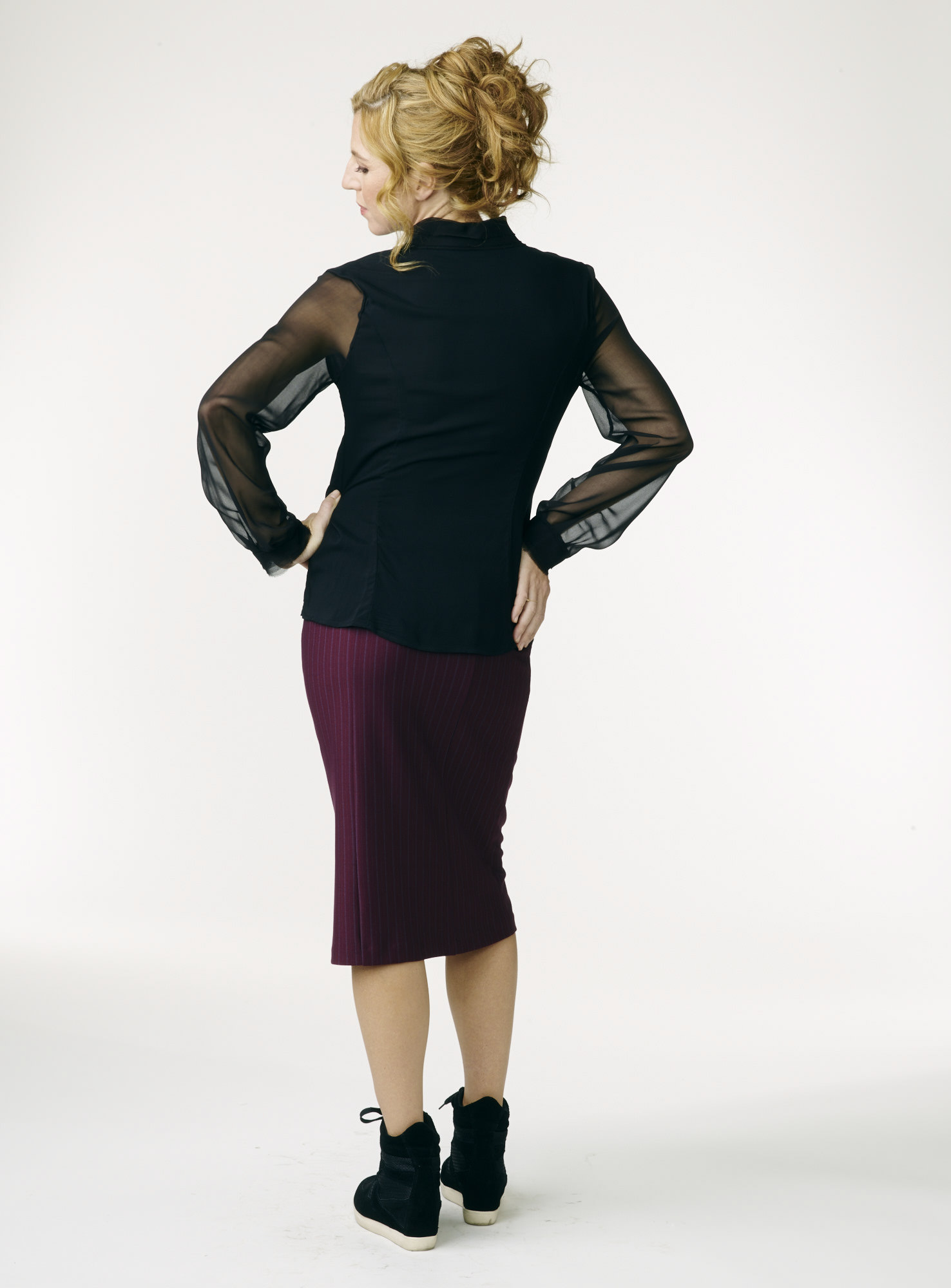 Complicated Too Blouse
Camilla Olson designed the Complicated Too Blouse as a fresh alternative to the classic button down. The feminine body paired with sheer sleeves will dress up any skirt or pant and give you confidence with a distinct feminine edge.
We think your clothing should be ridiculously comfortable. That is why we carefully select for fabric that retains its shape, resists wrinkles and is easy to wash.
Our Work to Life principle encourages you to utilize the versatility of our collection.Modest enough for the workplace, but flirty enough for a date, the Complicated blouse is your go-to top when you're feeling special.
This feminine blouse will dress up any skirt or pant you choose to wear with it, and a classic with our Straight Skirt.
100% Rayon body and 100% Silk Chiffon collar and sleeves. Dry cleaning recommended. Available in Black and White.
Designed and sewn in the USA.